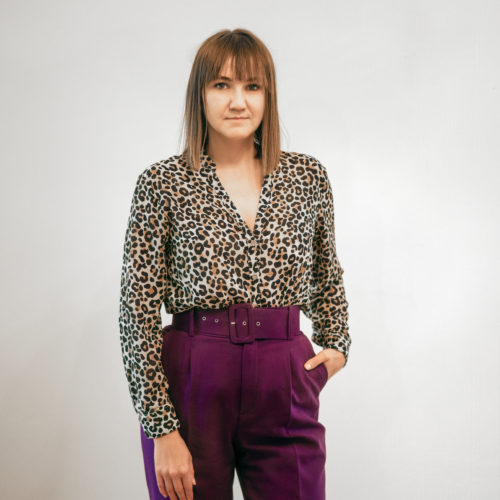 [Who am I?] I am a high-bar and make-a-difference individual who believes that Georgia is full of talented individuals whose potential is worth being used.
[What is my purpose in my current job?] My purpose is to ignite this potential and invest even more in passionate, change-driven, responsible, independent, and creative individuals. Because people make a huge difference in this country!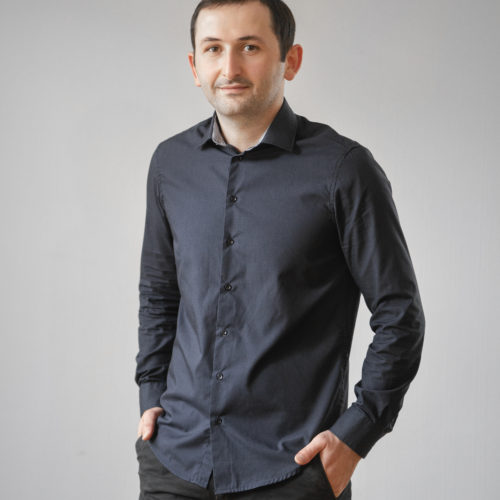 [Who am I?] I am a believer that everything around me could make a small piece into the greater one. The thing is to present it precisely – and that's where I'm improving on. I focus on optimization, link building, and research. My professional motto is: Be Curious, Be Together, Be Connected.
[What is my purpose in my current job?] Working in the "Solidarity Fund PL in Georgia" means to do a great job together with Polish brothers and enjoy a bouquet of opportunities for expanding personal & professional skills it gives.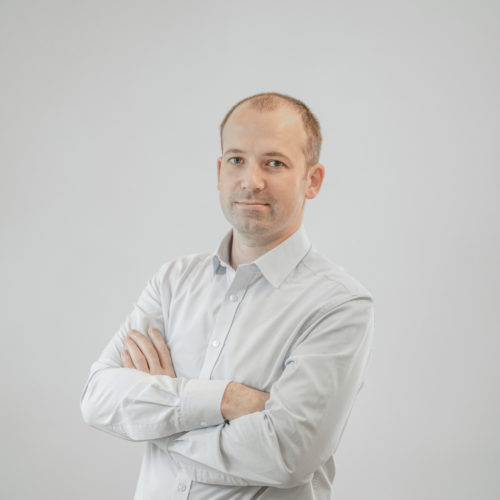 [Who am I?] I am a person who believes and values power of the human connection. I am openly connecting and sharing my knowledge and experience with the people around me to change the community with which I am associated.
[What is my purpose in my current job?] My purpose is to help find purpose by looking for the ways I can contribute to a multi-sectoral group, deliver over and above what the organization expects and give it back to local communities.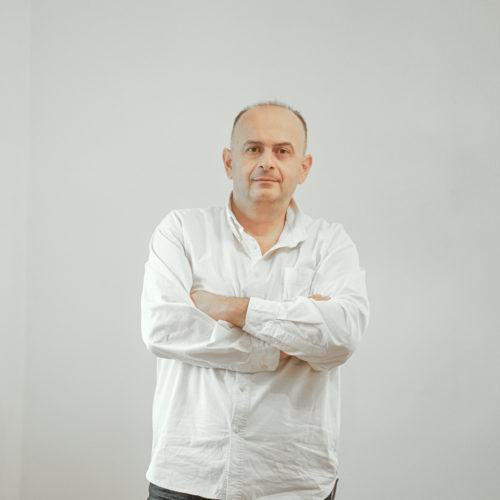 [Who am I?] I love moving forward, permanently developing and getting the job done right and accurately, especially when it comes to society's good.
[What is my purpose in my current job?] For me, participating in realizing our society's potential through the projects implemented by the Solidarity Fund PL is a great honor, challenge, and responsibility.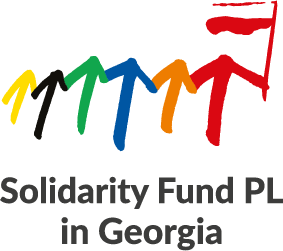 Solidarity Fund PL in Georgia
The Solidarity Fund PL in Georgia is a branch office of the Warsaw-based Polish Treasury Fund. The unusual legal status ("treasury fund") gives Solidarity Fund PL both flexibility and agility that governmental development agencies often lack and stable funding in the form of yearly donations provided by the Polish State, that NGOs often don't have.
The Solidarity Fund PL in Georgia was established on 19 of April, 2019 as a result of political decision that had been taken in Poland in 2018 to develop network of representative offices of the Solidarity Fund PL so that the Polish Development Aid is more visible.
The Solidarity Fund PL in Georgia is a growing, change-oriented organization at which core the principles of informed choice and accountability lay. The Solidarity Fund PL in Georgia team is composed of make-a-difference professionals who dare to challenge reality in Georgia for the better future.
Each team member, after exposing its talents, is offered a position that is meaningful and that he or she could relate to. Whereas meaningful means often challenging, the idea of solidarity, that in a day-to-day work could be broken down to support of the team members and the Managing Director, contribute to the personal and professional growth of the individuals.
 The Solidarity Fund PL in Georgia support is extended and offered to all stakeholders we work with – we define development cooperation as "support" not "help" because we support Georgians leading processes themselves rather than implementing processes instead of Georgians. We put the bar high, we impose expectations because we truly believe Georgians have resources, and they know best how to fill up existing development gaps themselves.

About project
"Active citizens – strong municipality! Various forms of participation in the social change at the local scale." 
The overall goal of the project is to build and strengthen the power (and sense) of enforcement of local communities and trustful relationship between authorities and citizens at the local level".
Participatory HUB 
… is a tool that enables the population to have an influence on the decisions taken at the local level by digital interactive tools.